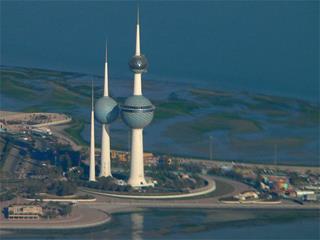 KUWAIT: Government procurement agency the Partnerships Technical Bureau has invited expressions of interest in the Integrated Rolling Stock & Systems contract, a public-private partnership deal covering the provision and maintenance of rolling stock, a depot, signalling, electrification and control systems for the planned Kuwait Metropolitan Rapid Transit System.
The KMRT System of multi-modal public transport is to be developed across the metropolitan area under the 'Vision of the State of Kuwait - Kuwait 2035' strategy. According to PTB, it 'is expected to be based on the highest industry standards, which will enhance the quality, reliability, safety and coverage of public transportation'.
PTB plans to sign PPP deals covering the IRS contract and four design-build-finance-maintain infrastructure packages with five specially-formed companies. The winning bidders would take 40% to 50% stakes in these companies, with the remaining shares being sold to local investors or the state through IPOs. Procurement would be staggered over a two to four-year period 'to allow all the components to be integrated into an operational system', with a view to operations commencing by 2020. The operating concession would be let separately.
The IRS contract covers rolling stock and railway systems for the 54 km first phase with 28 stations, but PTB envisages that the contract would be extended to include four subsequent phases taking the network to 160 km and 69 stations as demand grows. Expressions of interest in the IRS contract must be submitted by May 24, and PTB aims to select a preferred bidder by the end of 2012, with financial close scheduled for early 2013.
A Land Transport Authority is to be established to take over project management responsibilities from the Ministry of Communications once PTB has completed the procurement process.