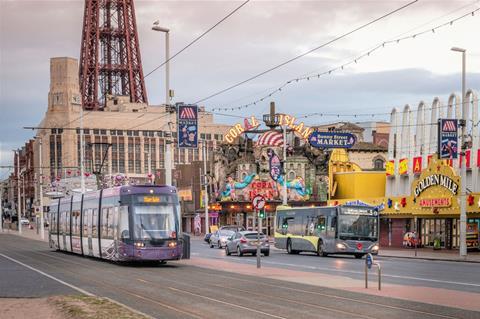 UK: A decision intelligence platform which CitySwift developed for bus networks is to be used on a tramway for the first time, providing passenger demand and performance data to help Blackpool Transport optimise its operations.
This builds on CitySwift's work on the seaside town's bus services, which enabled Blackpool Transport to capture 38% more data on average.
CitySwift CCO and co-founder Alan Farrelly said the tram agreement announced on August 23 is a 'huge milestone' for Blackpool Transport, which will be able understand tram demand down to stop level'.
James Clough, Commercial & Finance Director at the bus and tram operator, said 'taking a data-driven approach will allow us to be more measured in our decision making, enabling significant cost reductions. Ultimately this will ensure we deliver an efficient service to our customers, whilst continuing to become more data-led as an organisation.'