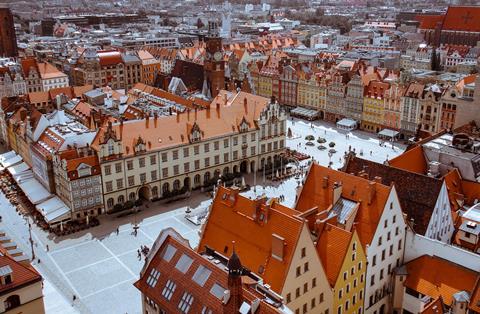 POLAND: Transport operator MPK Wrocław has finalised a 165·9m złoty agreement with the European Investment Bank to help finance the procurement of new trams over the next three years.
'We are consistently implementing a strategic plan to improve the quality of public transport, which was outlined by Mayor Jacek Sutryk', explained MPK Wroclaw CEO Krzysztof Balawejder when the deal was announced on February 3. 'After rejuvenating the bus fleet, we are now working intensively on the trams. After purchasing 46 modern vehicles from Modertrans and retrofitting another 43, we are now pursuing the purchase of up to 40 more fully low-floor vehicles from Pesa.'
In December MPK Wrocław awarded Pesą a 204m złoty contract to supply 24 Twist low-floor trams by the end of 2024, with options for a further 16 which would take the total order value to 337·5m złoty.
EIB said the fleet renewal would improve passenger comfort, safety, accessibility and energy efficiency, helping to make public transport more attractive.
'Modern urban conurbations are modernising their public transport networks in favour of rail', said EIB Vice-President Prof Teresa Czerwińska. 'This has beneficial effects on the environment and significantly improves communication and the citizens' quality of life.'