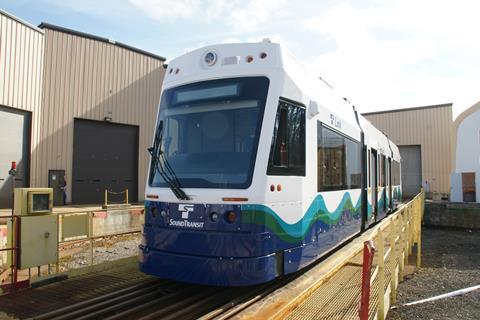 USA: Brookville Equipment Corp has completed the first of five Liberty NXT light rail vehicles ordered by Sound Transit for the Hilltop Tacoma Link Extension project.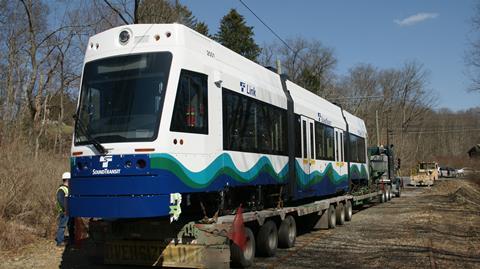 The 2·6 km Tacoma Link line is being extended by 3·9 km to serve Tacoma's Stadium District, Wright Park, medical facilities and Hilltop District from 2023.
The five 70% low floor LRVs ordered in December 2017 at cost of $26·5m will be about 20 m long and 2 460 mm wide, with 26 seats, including four accessibility seats for people with bikes or wheelchairs and a total capacity of more than 100 passengers.
They will meet ADA accessibility requirements, with deployable bridge plates for easy boarding.