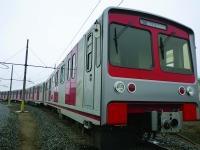 PERU: A team of consultants led by Geodata of Italy has proposed a PPP or concession model for Lima metro Line 2, a planned 27 km east-west route from Ate to Callao with 35 stations. The project has been costed at US$5·37bn, including US$2·94bn for infrastructure and US$871m for vehicles.
Line 2 is expected to carry around 644000 passengers/day, with 24000 passengers/h at peak times. But as construction and operating costs could not be met from the farebox, public finance would be required.
State investment agency ProInversión is expected to commence tendering shortly. According to the study, awarding a concession in March 2014 could see the project completed within 66 months.