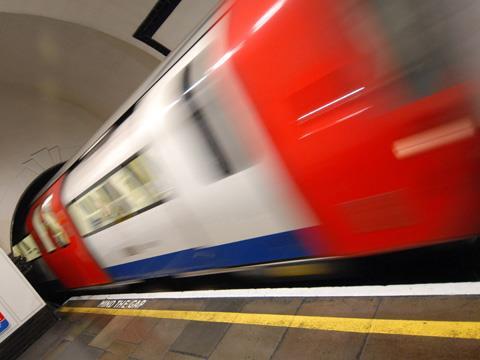 UK: London Underground is considering its options, including 'legal remedies', after PPP Arbiter Chris Bolt directed on March 10 that work to maintain and upgrade the Jubilee, Northern and Piccadilly lines in the seven and half years of Review Period 2 from July 1 2010 should cost £4·46bn.
LU contends that it can afford no more than £4bn, but is unwilling to cut back the RP2 work programme including upgrades of the Northern and Piccadilly lines where capacity increases of 20% and 28% respectively are planned under the 30-year PPP contract, with the Piccadilly Line to receive a new train fleet.
'It is essential that Tube Lines and its shareholders, Ferrovial and Bechtel, are now called upon to set out in full their plan to deliver the full scope of works for £4·46bn, fully £1·3bn less than the final cost they claimed. Also, that this plan is put to the test that would be applied by potential lenders', said LU Interim Managing Director Richard Parry. Finance to fill the funding gap should be raised by Tube Lines itself, LU believes, even though the Department for Transport is unlikely to grant approval or increase LU's funding settlement through its parent, Transport for London.
In its representations to the Arbiter, Tube Lines had argued that such finance would represent 'poor value for money' and that the benefits of lender scrutiny as sought by LU would be 'very limited'. Tube Lines says it remains 'fully committed to the contract', but the Arbiter's decision could present it with 'a significant challenge' according to Acting Chief Executive Andrew Cleaves.
'I am giving London Underground a further opportunity to either confirm that it is able to meet the full costs of its requirements or to revise them', said Bolt. The Arbiter is due to issue final directions on financing on April 29.