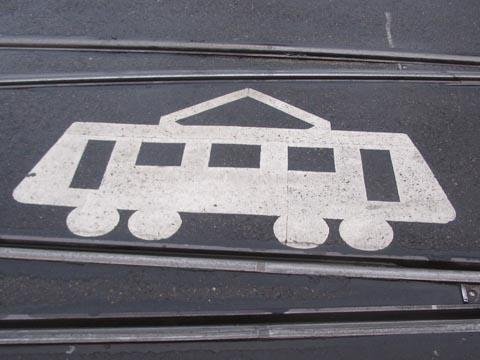 CHINA: Detailed planning is getting underway for the first phase of an automated light metro in the Macau. The Special Administrative Region's Transport Infrastructure Office (GIT) hopes to invite tenders for civil works and rolling stock later this year.
Officially known as Macau LRT, the fully-automated line will be worked by driverless rubber-tyre trains with a capacity of 100 passengers per car. Phase 1 will run along the eastern coastal corridor, connecting the boundary in the northeast with Taipa and Cotai in the south. The 20 km line will be mostly elevated, with about 23 stations.
On March 23 GIT signed a contract for project management and technical assistance with a joint venture consortium of Egis Rail of France, Fase of Portugal and Setec ITS of France. Valued at 176·2m patacas, the contract will run for 46 months. GIT Director Peter Lei Chan Tong said the office would work with the consultants to analyse demand and optimise the previously-announced route and station locations, in order to proceed with the tendering process.
Tendering for the rolling stock and automation is expected to start by the fourth quarter of 2009. The package will cover all electrical and mechanical systems, including rolling stock, automatic train control, the operations control centre, automatic fare collection, radio communications, CCTV, passenger information and platform screen doors.
Macau LRT is intended to become the SAR's public transport backbone, with further phases taking the network to most parts of the region. Phase 2 would serve the western harbour area, and three preliminary alignments are currently out for public consultation.