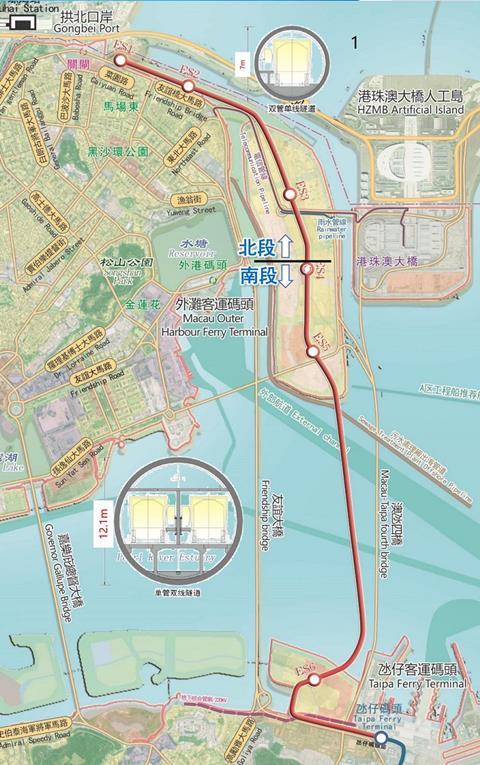 CHINA: Arup is to provide architectural, civil, geotechnical, structural, mechanical, electrical and fire engineering services for the detailed design of the south section of the Macau Light Rapid Transit East Line scheme.
This follows from pre-feasibility studies for the light metro project which were also undertaken by Arup.
The 7·7 km LRT East Line will connect the existing LRT Taipa line at Taipa Ferry Terminal station with the Macau Peninsula, with six new stations.
The 4·8 km long south section of the line will include three underground stations, the connection with the existing line and a 12·1 m diameter single-bore subsea tunnel, which Arup said would be the first of its kind in Macau and the most technically challenging aspect of the project.
The design contract announced on June 1 has been awarded by a joint venture of China State Construction Engineering (Hong Kong), China State Construction Engineering (Macau) and Shanghai Tunnel Engineering Macau, which was awarded the main design and build contract earlier this year.