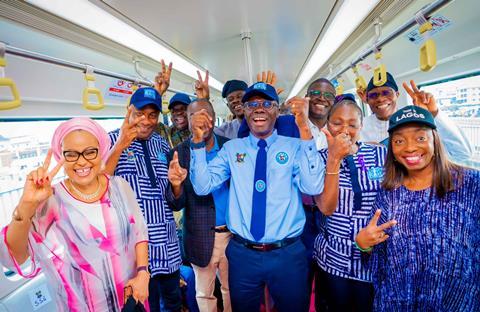 NIGERIA: State Governor Babajide Sanwo-Olu inaugurated passenger services on the Lagos Blue Line on September 4, with a limited diesel locomotive-hauled service operating pending the commissioning of the third rail electrification system.
The initial 13 km section of the Blue Line has five stations at Marina, National Theatre, Orile Iganmu, Suru-Alaba and Mile 2. Intermediate stations at Ebute Ero and Iddo are to open later.
September 5, 2023
The initial idea for the metro project was put forward in 1983. The state government signed an agreement with a consortium of 19 French companies, but a coup derailed the plan. The project was relaunched in 2003, when a seven-line network was planned.
Construction of the 27 km Blue Line from Marina to Okokomaiko began in 2012, when a US$1·5bn contract was signed with China Civil Engineering Construction Corp.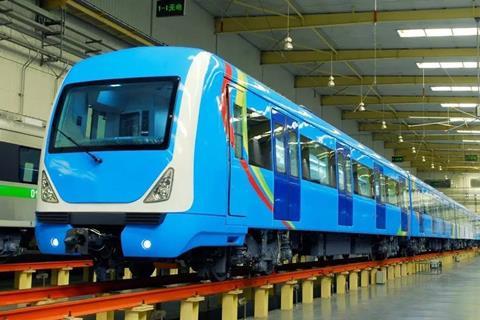 In January 2015 Lagos Metropolitan Area Transport Authority awarded CRRC Dalian a contract to supply 15 four-car trainsets, with an option for 14 more.
In July 2016 the manufacturer unveiled the first of the trains, which have two motor and two trailer cars and a maximum speed of 100 km/h.
The metro service is expected to dramatically reduce journey times, taking 20 min to cover a distance which can take 2 h by road.
A previous inauguration ceremony for the Blue Line was held on December 21 2021, although passenger services did not subsequently begin.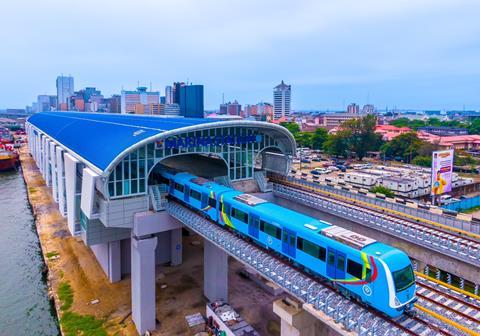 Speaking at the event on September 4, Sanwo-Olu said 'I am excited, as everybody on this train is excited. The promise we made, was kept. We said we were going to start by the end of last quarter, but we also wanted it to coincide with our 100 days in office.'
Local media reports said electrification would be completed in four weeks; the city authorities warned the public that the present of a diesel locomotive does not mean that the power supply is turned off.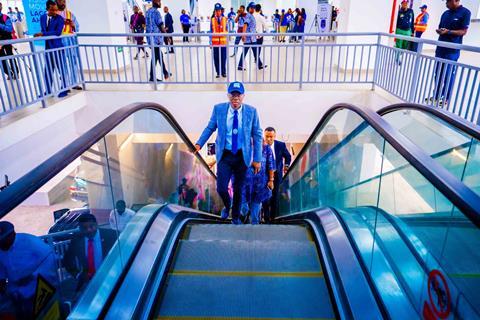 The governor also reported that construction of the north-south Red Line which began in April 2021 is now around 95% complete, and it would be finished by the end of the year.