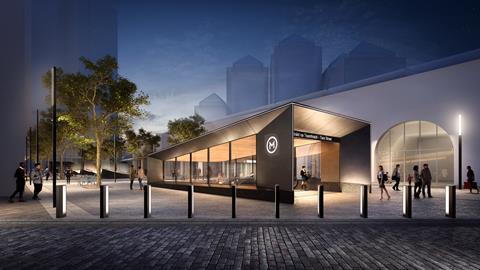 IRELAND: Rail and road project agency Transport Infrastructure Ireland has appointed a client partner team to oversee delivery of Ireland's first metro.
The automated line being developed under the MetroLink project would start at Swords in the north of Dublin and run for 18·8 km mostly underground via the airport and city centre to terminate at an interchange with the Luas light rail Green Line at Charlemont.
The client partner team announced on August 21 will provide programme management office services, overseeing all elements of procurement, design, engineering, safety, information management and sustainability.
It is led by Turner & Townsend, which has acted as commercial adviser to the project since 2018, and includes WSP, O'Connor Sutton Cronin, Mace and PwC.
Each of the partners has been appointed to a framework for the duration of the design, procurement and construction phase.
TII MetroLink Project Director Aidan Foley said the appointment of the client partner 'underlines the Irish state's commitment to delivering this much needed project', which 'is essential if Dublin is to have a fully integrated public transport system'.