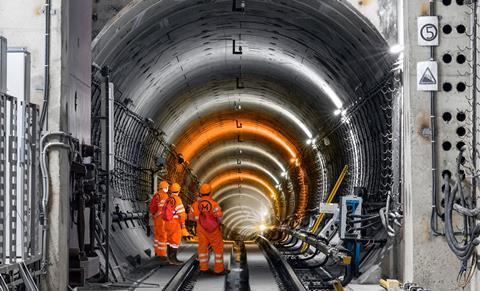 IRELAND: SNC-Lavalin has been selected to act as Transport Infrastructure Ireland's operations adviser for the MetroLink project to build an automated metro line running north–south across Dublin.
The contract scope includes the development of an operational vision and strategy, reviewing and critiquing the design of the rolling stock and providing advice on Grade of Automation Level 4 unattended operation. This will help to develop a business case for GoA4 rather than manually driven or attended automatic alternatives.
The proposed 19 km line would run from Swords in the north to Charlemont just south of the city centre, where interchange would be provided with the Green Line of the Luas light rail network. Much of the route would be underground, serving 16 stations including Dublin Airport. As well as providing interchanges with rail, bus and tram services, there would be 3 000 additional park-and-ride spaces. Journey time from Swords to the city centre wold be approximately 25 min.
It is envisaged that construction could begin in 2021 for opening in 2027.