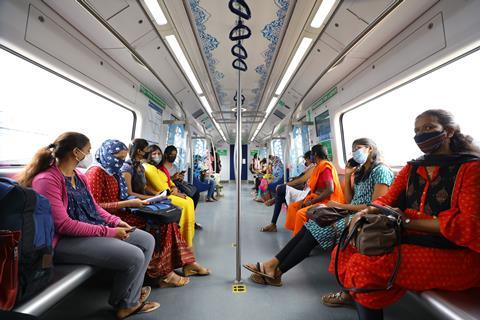 INDIA: A plan to build a further 278 route-km of metro in Hyderabad has been approved by the Telangana state cabinet.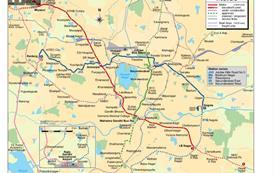 The Rs600bn Phase 3 of the Hyderabad metro programme includes the construction of 142 route-km on eight radial corridors and a 136 route-km orbital ring.
The radial routes would be:
Line 1 (Red) 13 km BHEL – Patancheruvu – Isnapur;
Line 1 (Red) 13 km LB Nagar – Pedda Amberpet;
Line 6 (Brown) 8 km Tarnaka – ECIL crossroads;
25 km Uppal – Bibinagar;
28 km Shamshabad – Kothur – Shadnagar;
26 km Shamshabad Airport – Kandukur;
17 km Jubilee Bus Station– Tumkunta;
12 km Paradise – Kandlakoya.
The western section of the future ring is currently being built as Line 5 under Phase 2 of the metro programme.
Under Phase 3 a further four sections would be built from Shamshabad to Pedda Amberpet (southern section of the ring, 40 km), Pedda Amberpet to Medchal (eastern and northern, 45 km), Medchal to Patancheruvu (northwestern, 29 km) and Patancheruvu – Narsingi (northwestern section, 22 km).
Funding from the national government will be sought for the programme.
'Hyderabad is a global city and torchbearer', the state cabinet said when the plan was approved on August 1. 'The infrastructure needs to be improved. Public transport will be expanded to meet the growing demand.'