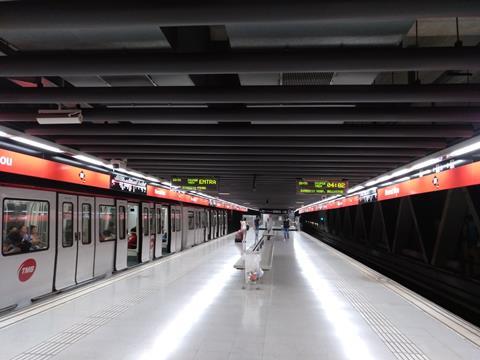 SPAIN: Engineering and technology group SENER and Barcelona metro operator FMB have launched the RESPIRA project to install 'intelligently controlled' ventilation systems to improve passenger comfort at stations.
Using artificial intelligence techniques, RESPIRA will take into account the temperature perceived by passengers and workers by using a comfort index, in addition to criteria such as the temperature, humidity, air quality and the electrical consumption of the ventilation system. It will also be possible to make long-term forecasts, allowing future investments and maintenance work to be prioritised.
In the initial phase, the system will be installed to control fans on Line 1 in May. It will then be phased in on lines 2, 3, 4 and 5 during the year.
According to SENER's Director of Innovation, Òscar Julià, 'RESPIRA will monitor and process more than 500 million datapoints a year. Thanks to its self-learning process, the system will be able to adapt and act in advance.' Using AI to optimise the performance of the current ventilation system is expected reduce the average temperature of the metro tunnels, whilst also improving air quality and thermal comfort for more than 400 million passengers using the Barcelona metro each year.