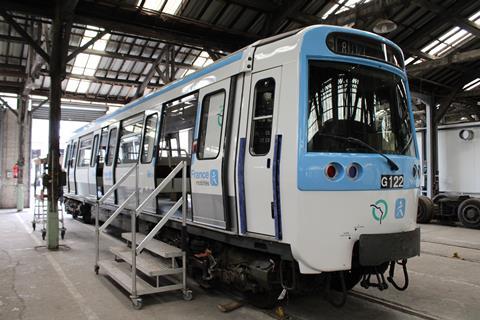 FRANCE: Refurbishment of the 44 Alsthom MF77 trainsets used on Paris metro Line 8 has begun at the ACC M plant in Clermont-Ferrand.
The work will be similar to that undertaken by the company on the Line 7 fleet.
It will take 29 days to refurbish each train. The vehicles will be stripped down and asbestos removed, and they will then be reassembled with replacement flooring, lighting and handrails as well as new seats to be supplied by Compin-Fainsa.
Mechanical equipment is being retained, but there will be repairs to the cabs.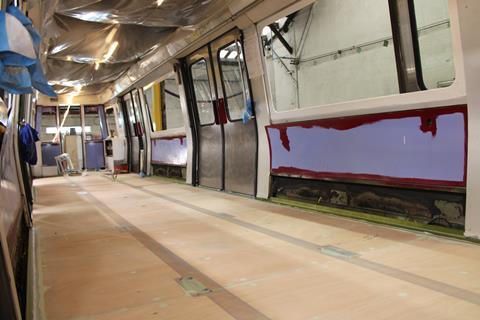 The cars will be repainted in the colours of transport authority Ile-de-France-Mobilités which is funding the refurbishment at cost of €40m as part of a wider €480m modernisation of Line 8 ahead of the entry into service of new Alstom MF19 trainsets from 2029.
Tenders are to be called in December for the installation of an Octys CBTC system similar to lines 3, 6 and 11, followed next year by a contract for a new control centre. Javel depot will also be fully refurbished to support maintenance of the MF19 fleet.