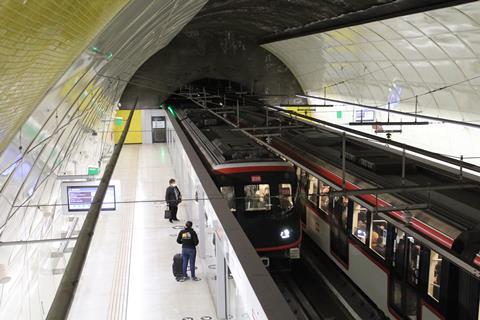 CHILE: President Gabriel Boric presented updated plans for the proposed metro Line 9 in Santiago on August 9.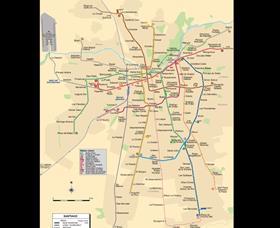 Line 9 will be the city's eighth metro line, and is due to be commissioned in three phases in 2030-33. Under the revised plans, Line 9 will follow a 27 km route mostly along Avenida Santa Rosa from Puente Cal y Canto in the city centre to Plaza de Puente Alto in the south of the city, where it will meet the existing Line 4. Seven stations have been added to the previously planned route: five in the south, one infill station known as Estación 6, and a new terminus at Puente Cal y Canto.
The line will have 19 stations and offer an end-to-end journey time of 35 min. Like the city's most recent lines 3 and 6, and Line 7 which is now under construction, Line 9 is to be fully automated and will be fully accessible from street to train.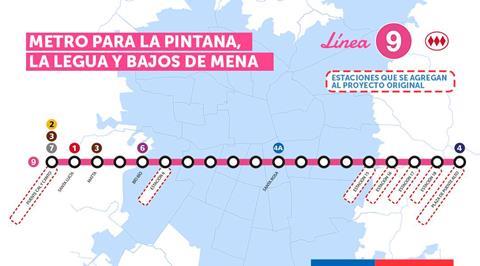 The first section of the line to open is expected to be the central 10-station section between Bío Bío on Line 6 and Plaza de La Pintana. This would be followed in 2032 by a four-station extension to the city centre terminus at Cal y Canto. The final four stations at the southern end of the route are planned to open a year later.