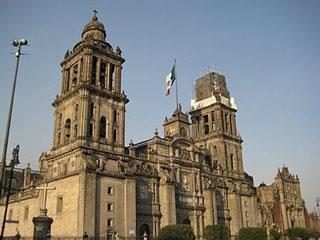 MEXICO: Federal District government leader Marcelo Ebrard launched a 10-point Prevention Maintenance Programme on January 14, designed to improve security and upgrade the Mexico City metro network using funds generated by a one peso fare increase.
Measures include X-ray machines and metal detectors in 30 stations, more security staff and improved radio communications. A total of 10 health centres and 22 cybercafes offering free internet access will be provided along with better facilities for the mobility-impaired.
Ebrard also flagged off the first of nine additional steel-wheeled trains for Line A, ordered from CAF in 2007 for €100m. In addition to the new trains, Line A's existing fleet will be extended from six to nine cars, and rolling stock on Line B and Line 7 will be modernised.
In December operator STC awarded an 18bn peso contract to CAF for 30 seven-car steel-wheeled trainsets to operate Line 12, which is now under construction. The contract includes the lease and maintenance of the trains for 15 years. The first section of Line 12 from Tláhuac to Atlalilco is due to open in April 2011, with the second stage to Alta Tensión following in April 2012 (MR 3.09 p10).
However, the bid from CAF and ICA for the concession to build suburban Line 3 has been declared void. As this was the only offer submitted, the project may now be abandoned. The 32 km line from Chalco to Nezahualcóyotl was expected to cost 15bn pesos.
At least five bids have been received for the city's tram project, which was halted in 2008. Linking the city centre to Buenavista, it would take 23 months to build at a cost of 17bn pesos.