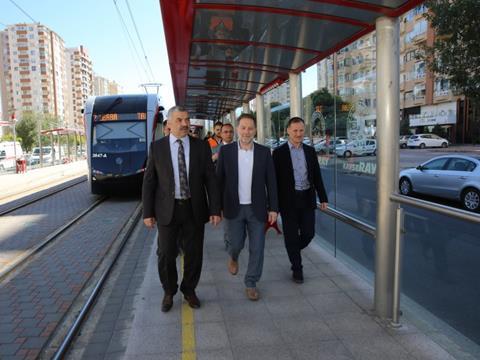 TURKEY: Kayseri Mayor Mustafa Çelik and Bozankaya CEO Murat Bozankaya boarded a Bozankaya tram in Kayseri on October 2 for the start of passenger-carrying tests.
Bozankaya delivered the first of 30 trams to Kayseri Metropolitan Municipality on March 23. This forms part of a €42m order placed in August 2014.
The 100% low-floor Bozankaya trams are being built in Ankara with traction equipment from Traktionssysteme Austria and Medcom. The bidirectional trams are 35 m long and have five sections.