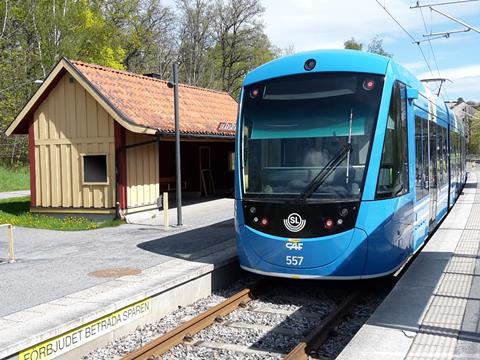 SWEDEN: CAF has won a further tram order from Stockholm transport authority Storstockholms Lokaltrafik, the company announced on October 25.
The €37m contract for 12 trams includes 10 three-section trams for the Tvärbana line, which is due to be extended in 2021, and two four-section trams for the Lidingöbanan line. Deliveries are scheduled for late 2019.
The bidirectional low-floor trams from CAF's Urbos family will have a maximum speed of 90 km/h and will be winterised to operate in temperatures as low as -40ºC.
In late 2010 SL placed an order with CAF for 15 trams with an option for up to 121 more. SL subsequently exercised an option for seven more trams, followed by another for eight more.