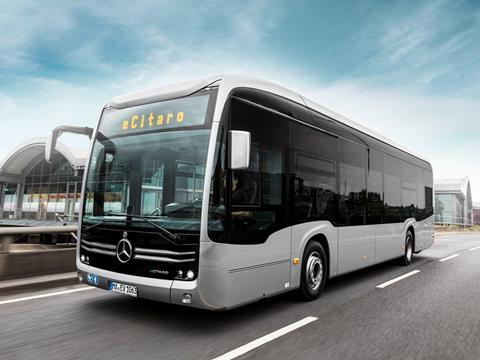 GERMANY: Verkehrsbetriebe Hamburg-Holstein has ordered 16 Mercedes-Benz eCitaro electric buses. Deliveries under the contract announced on April 4 are due to take place at the end of 2019.
The buses will have three sets of double doors, a multi-function area and USB charging ports. They will be equipped with 12 battery packs with a total capacity of 292 kWh, giving a range of 170 km, or 280 km in 'ideal conditions'.
The batteries will be charged at the Bergedorf depot, which is the first of VHH's 12 depots to be fitted with charging infrastructure for electric buses. A new workshop has also been added to the depot.
VHH envisages procuring only zero-emission buses for use in the Hamburg city area from 2020.