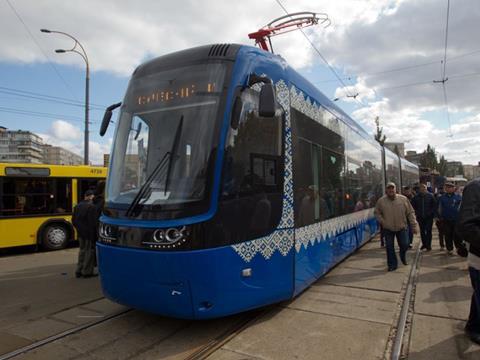 UKRAINE: Kyiv tram operator Kyivpastrans announced on July 17 that it had selected Pesa to supply 40 low-floor trams for 1·8bn hryvnia.
The previous tender was cancelled, as there was only one bidder. The second tender attracted bids from Pesa and Elektrontrans.
Pesa will supply its 26 m long three-section Fokstrot model. It had previously delivered 10 Fokstrots to Kyiv under an €11·5m contract awarded in 2016. Deliveries of the 40 trams in the current order are due to take place this year or next year.