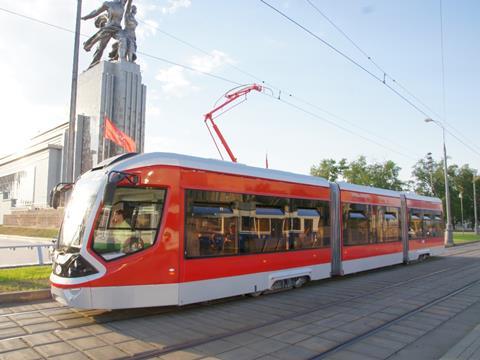 RUSSIA: Sole bidder PK Transportnye Systemy is to supply three trams to St Petersburg under a 155m rouble contract signed with operator Gorelektrotrans.
PK TS will supply three-section Varyag trams, designated 71-922. This model was unveiled at the SmartTransportExpo in St Petersburg last year, and a prototype underwent dynamic testing in Nizhnekamsk, but was too expensive for that city.
The 100% low-floor trams are 22 m long and 2 600 mm wide with capacity for 130 passengers including 30 seated. Maximum speed is 75 km/h. Deliveries are due to take place by December.