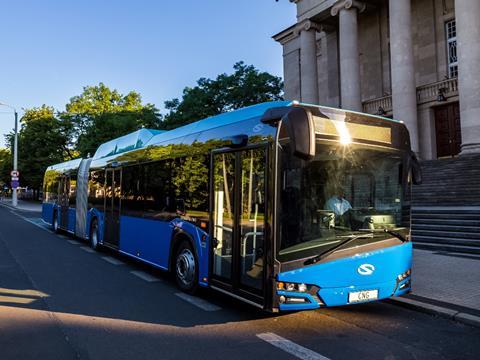 SWEDEN: Operator Vy Buss has awarded Solaris a contract to supply 50 buses, the manufacturer announced on September 3.
Eight Urbino 12 electric buses fitted 200 kWh Solaris High Energy batteries are to be delivered in the first quarter of 2022. These will have 28 seats and two tip-up seats, and would be put into operation in Gävle.
Gävle would also receive 24 Urbino 12 and 16 articulated Urbino 18 buses with CNG drives. The shorter vehicles will have 31 seats and the longer vehicles will have 45. Two more Urbino 12 CNG buses are to be delivered to Hässleholm.
The CNG buses, which will meet Euro 6 emissions requirements, are to be delivered in mid-2020.