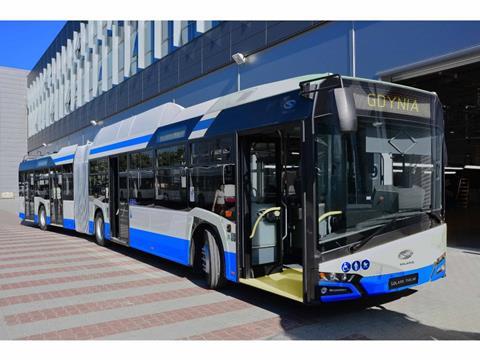 POLAND: Solaris is to supply 30 battery trolleybuses to Gdynia. The contract announced on April 4 is worth 95m złoty and includes the supply of traction batteries to retrofit already operational trolleybuses..
Deliveries are due to take place between September and early 2019 of 16 Trollino 18 articulated trolleybuses and 14 Trollino 12 vehicles. These will be fitted with 87 kWh and 58 kWh batteries, respectively, to allow off-wire operation.
Solaris is also supplying lithium-ion traction batteries for 21 trolleybuses that would allow off-wire operation. The retrofitting is due to begin in the next few months.