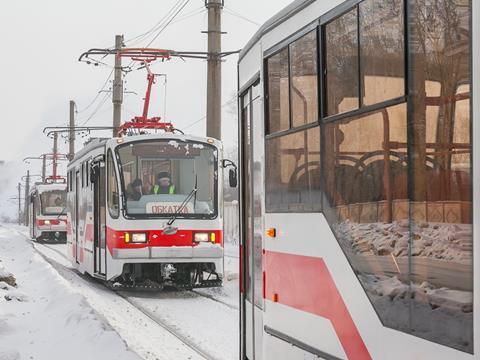 RUSSIA: Uraltransmash has delivered 30 trams to Nizhny Tagil. Three are already in regular service, with the remaining 27 expected to enter service by the end of February.
The partly low-floor Type 71-407 trams are being purchased under a seven-year leasing deal with Sberbank Leasing. The total cost is 540m roubles, partly covered by a federal subsidy of 8m roubles per tram.
Each single-section tram has capacity for 190 passengers including 25 seated, and has a 20-year design life.
UTM had previously delivered 10 Type 71-407 trams. The latest batch has allowed the operator to withdraw 20 KTM-5 trams from service, with the surplus 10 required to operate a planned 7 km network expansion.