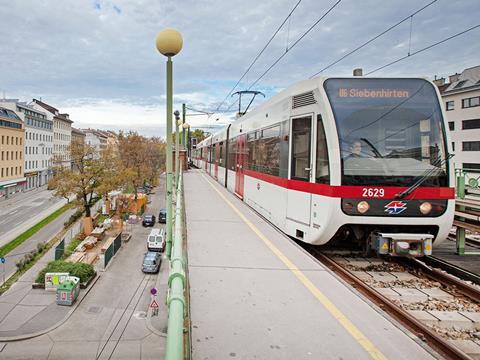 AUSTRIA: Kiepe Electric and IFE are refurbishing 78 Bombardier Type T low-floor vehicles in service on Wien line U6.
The project is intended to ensure another 20 years of operational service for the cars, which date from 1993-99. The scope includes replacing the control system and tachograph, and installing air-cooled converters from Kiepe Electric's new 600 series, which are lighter and more compact than the existing equipment. IFE is supplying and installing new electric drives for 468 doors. TÜV is providing certification services for the refurbishment.
An initial four cars have now been completed, and the remaining 74 are scheduled to follow by the end of 2019.
Knorr-Bremse Rail Vehicle Systems board member Dr Peter Radina said the project was significant to the company as it 'allows two members of the Knorr-Bremse Group to apply their know-how'.