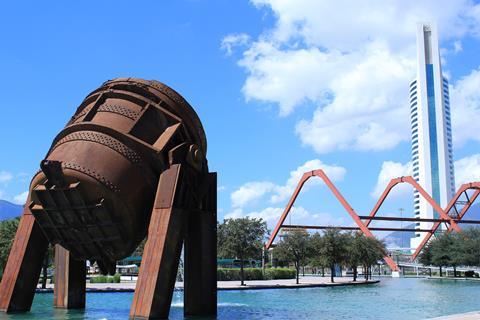 MEXICO: The state of Nuevo León's strategic projects agency FIDEPROES has awarded SENER Engineering a contract to undertake technical studies for a proposed commuter rail service linking Mariano Escobedo Airport and García in the Monterrey area.
This would use 62 km of existing tracks and serve 27 stations in Apodaca, San Nicolás de los Garza, Monterrey, San Pedro Garza García, Santa Catarina and García. Three stations would provide interchanges with metro and bus rapid transit services.
The average speed of passenger trains on the mixed traffic line would be between 40 and 50 km/h, and the demand is estimated at 250 000 passengers per day.
SENER has been awarded two contract packages. The first covers surveying, hydrological studies, assessment of preparatory works and geological, geotechnical and environmental studies. The second covers general project scoping and railway engineering services.