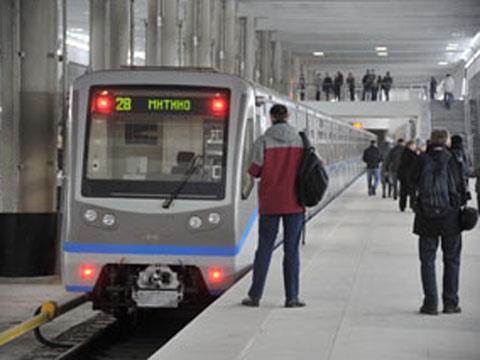 RUSSIA: Mosinzhproekt has won a 564bn rouble contract to build 70 km of lines and 33 stations on the Moscow metro.
The company, owned by Moscow city council, was the only bidder that qualified. Bidders were required to have completed metro projects worth more than 40bn roubles in the past year and the maximum bid price was 573bn roubles.
Mosinzhproekt is to undertake work on three lines: the Solntsevskaya line, which is to link Delovoy Tsentr with Novo-Peredelkino, the second ring line and the Sokolnichevskaya line. It will also design several depots.
The work is part of the Metro 2020 expansion plan announced in April 2012, which envisages 150 km of new lines and 70 stations. City authorities have estimated the total cost of the expansion at 1tr roubles.