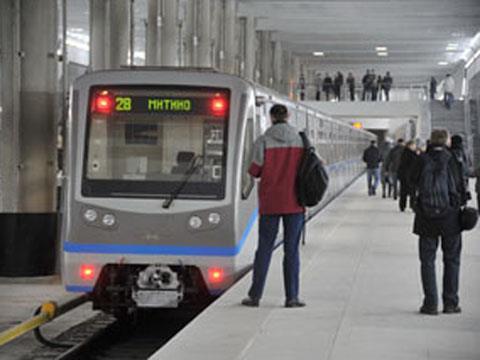 RUSSIA: The Moscow city government has announced plans to build a further 98 km of metro over the next nine years, taking the total network to 400 km and adding 44 stations at an estimated cost of 344bn roubles. Of this, 75 km and 36 stations would be completed by 2015, according to the head of the city's construction department Andrei Bochkaryov.
A 4·5 km southern extension of Line 10 was opened on December 2, serving three stations at Borisovo, Shipilovskaya and Zyablikovo, where interchange is provided to Krasnogvardeyskaya station on Line 2. Another 8 km is expected to open this year, together with stations at Novokosino on Line 8, Alma-Atinskaya on Line 2 and Pyatnitskoe Shosse on Line 3.
Bochkaryov says the top priority for 2013 is completing the 5·2 km extension of Line 7 from Vykhino to Zhulibino and Lermontovsky Prospect, crossing the city boundary to serve the southeastern suburbs.