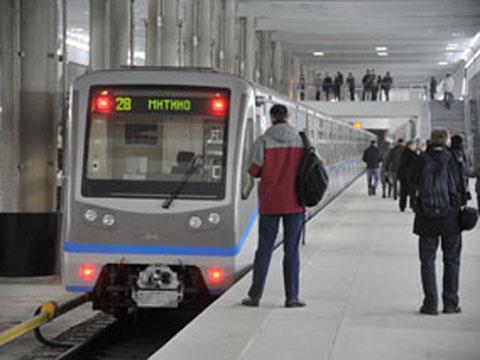 RUSSIA: The Federal Agency for State Property Management has announced its intention to auction 100% of the shares in Moscow metro construction company Mosmetrostroy before the end of this year.
Founded in 1931, OAO Moscow Metrostroy has been responsible for constructing the whole of the capital's metro network which now exceeds 300 route-km with 182 stations. It also undertakes road construction work on behalf of the city government. Restructured as a joint stock company in September 2004, the company currently has 804 132 ordinary shares, which will be offered for sale as a single transaction.
A disposal order approved by the agency on November 18 has set a date of December 23 for the sale; prospective bidders are required to submit their application to participate by December 16. Starting price for the auction has been set at 2 2bn roubles, with the price to increase by increments of 200m roubles during the bidding. According to an agency spokesman, international companies will be permitted to participate in the sale.
The sale is intended to raise funds for further expansion of the metro network, with newly-appointed Mayor Sergei Sobyanin looking to accelerate the rate of construction. Formerly chief of staff to Prime Minister Vladimir Putin, Sobyanin was appointed in September following the dismissal of Yuri Luzhkov; there had been criticism that the former mayor had failed to address problems of growing traffic congestion in the capital.