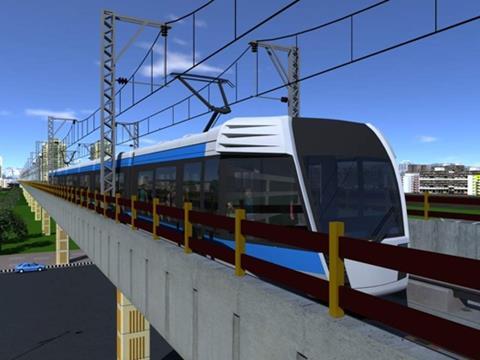 INDIA: A consortium led by Ansaldo STS and including Tata Projects and CSR Zhuzhou has won a €78m turnkey contract for electrical and mechanical systems for the first phase of Navi Mumbai metro Line 1.
The contract covers the design, installation, testing and commissioning of the E&M works, which is expected to take two and half years, as well as three years of maintenance. Ansaldo STS is responsible for systems integration as well as the supply of Communications-Based Train Control, telecoms, automatic fare collection and equipment storage.
The 11·1 km first phase of Line 1 would run from Belapur to Pendhar with 11 stations. This phase includes a depot and a fleet of eight trainsets. Two further phases would extend the line to 23·4 km with 20 stations.
A six-line elevated metro is planned for the satellite new city near Mumbai, totalling 117 km. The standard gauge network would be electrified at 25 kV AC from overhead wires.