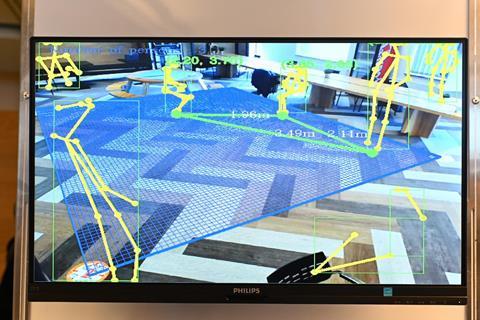 BELGIUM: Infrastructure manager Infrabel is to deploy a raft of artificial intelligence tools to support its efforts in maintaining social distancing across its business as the country's coronavirus lockdown is gradually eased.
The company says that its ongoing research into the use of AI means it is in a position to introduce a series of tools on a pilot basis to assess how far mitigation measures are being applied. Areas of focus are likely to include checking whether staff are keeping the requisite distance apart, and whether face masks are being worn, and if so, are they being worn correctly.
Five locations have been identified for deployment following a successful proof of concept trial at one of Infrabel's facilities in Brussels. A typical installation would see a CCTV camera linked to an AI engine able to check a series of parameters in real time, for example the distance between two people or whether 'one way' instructions are being followed in a corridor. The system is then able to issue an alert to remind staff of the need to maintain social distancing protocols.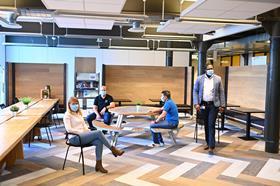 At the heart of the AI tools is an algorithm developed by Infrabel's IT team which is able to process 2D CCTV images as though they were in three dimensions. The resulting co-ordinates can then be used to assess the distance between two people, for example.
The algorithm was developed as part of Infrabel's innovation programme examining worker safety. This was intended to develop AI tools to check that personal protective equipment was being worn correctly, or whether a staff member had fallen onto the track, but has now been adapted to help with coronavirus mitigation.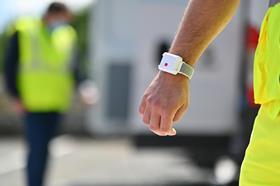 Other social distancing measures being deployed include the roll-out of wrist or helmet-mounted bracelets fitted with ultra-wideband transmitters. These are to be worn on worksites to provide audible, visual or vibrating warnings to staff if they pass too close to another individual; the UWB location data is accurate to within 100 mm, Infrabel says.