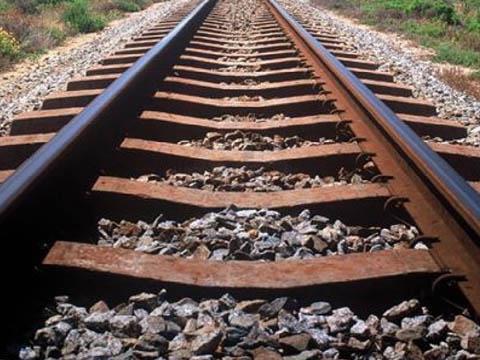 SOUTH AFRICA: With public services on the first section of Gautrain between OR Tambo International Airport and Sandton due to start on June 8, there seems to be growing enthusiasm for railway investment. From commuter services to high speed trains and heavy haul freight, plenty of ambitious projects are under discussion, although it is far from clear how they are to be funded.
Minister of Transport Sbusiso Ndebele told parliament that a high speed line linking Johannesburg and Durban was being 'seriously considered', raising the prospect that journey times for the 721 km could be cut from 12 h to 3 h. Despite the formidable engineering challenges of pushing a new line through the Drakensberg mountains, the minister hopes the cabinet will approve a full feasibility study.
High speed lines from Johannesburg to both Durban and Cape Town feature in the national transport master plan unveiled by the Department of Transport on May 4. Drawn up at a cost of R64m, this is intended 'to develop and establish a multimodal transport system' that would meet the country's needs up to 2050.
Full implementation is put at around R750bn. According to project manager Lanfranc Situma, South Africa could qualify for international funding, as it has voluntarily agreed to reduce CO2 emissions by 46%. 'If you build a railway or a train, you are going to be cutting down the emissions from the road. Because of that, we will qualify for funding which other people are getting. That money is readily available', he insists.
Long-term vision is one thing, but it is short-term funding that concerns Lucky Montana at the moment. As CEO of the Passenger Rail Agency of South Africa, he is facing a critical shortfall in operating subsidy which may trigger the end of inter-city services by 2012. He estimates that a third of Prasa's fleet will have reached the end of its working life in three years, and the urban networks will have collapsed totally within 10 years unless the agency can find R5bn a year for investment in renewals.
Prasa has spent R7bn over three years upgrading 2000 vehicles ahead of the FIFA World Cup this month, but with the Metrorail fleet's average age close to 47 years Montana says 'it doesn't make sense to keep refurbishing'. He believes the money would be better spent on new stock, noting that even after refurbishment, availability is poor. Deputy transport minister Jeremy Cronin accepts that the situation is 'of grave concern', but says DoT 'is working with Prasa and the Treasury' on a recapitalisation plan.
Meanwhile on the freight side, Transnet also needs funds for renewals and investment. Acting Group CEO Chris Wells hopes to get government backing before the end of this year for a 'private sector participation' formula to support capacity expansion on the vital coal and iron ore export corridors. According to the Acting CEO of Transnet Freight Rail Tau Morwe, R52bn is due to be spent between 2010-11 and 2014-15 on 100 diesel and 304 electric locomotives plus 7231 new wagons and infrastructure works including new signalling.