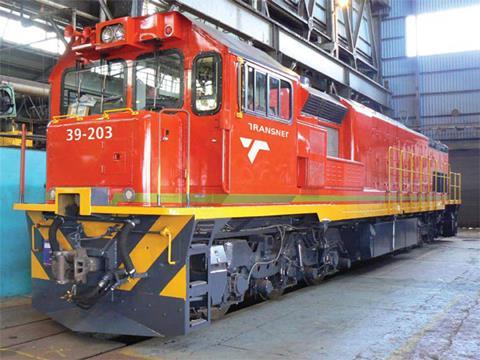 SOUTH AFRICA: State-owned rail, port and pipeline group Transnet set out proposals to invest R52bn in rail under its R93bn 2010-15 business plan.
The biggest challenge is moving greater volumes of iron ore, manganese and coal, said acting CEO Chris Wells. Ore capacity will be increased from 47 to 60 million tonnes a year and coal from 71 to 81 million tonnes, but further increases will require private capital. Studies are underway with the largest customers to look at options.
The bulk of the R52bn rail spend will be on rolling stock, with 304 locomotives to be added to the present 1978 total within three years. Some 7231 wagons are to be acquired.
Infrastructure projects include a signalling overhaul to enable the running of longer trains at closer intervals, and a R4bn 69 km line will be built to link Eskom's Majuba power station with the Richards Bay heavy haul coal line.