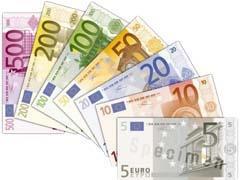 EUROPE: We reported briefly in April that SNCF intended to increase its stake in contract operator Keolis from 45·5% to 57% by transferring its Effia subsidiary into the business.
On the face of it, the restructuring appears not to be of major significance - Effia specialises in car park operation and information systems for local transport operators in France, including call centres and websites. These would naturally complement Keolis' existing activities in the urban rail market, but SNCF's move arguably reflects the longer-term strategic importance of the relationship between the two groups.
The French national operator overtakes two private equity houses, Axa Private Equity and Caisse de Dépôt et Placement du Québec, as the majority shareholder in Keolis, paving the way for it to become 'SNCF's main arm for developing internationally', according to Patrick Jeantet, International Director of Keolis. With the two finance groups maintaining a stake of around 40%, Keolis intends to retain a strong private-sector management ethos.
The transfer - which was still to receive final approval by the various regulatory authorities for the 10 countries in which Keolis operates - constitutes part of SNCF's response to the challenge of a rapidly-liberalising passenger rail market. Jeantet repeatedly stressed that Keolis' key strength comes from local knowledge and partnership across its different markets. Some national railways seek to expand outside their home markets by 'applying exactly the techniques and strategies that have worked at home', and thus risk adapting insufficiently to the local environment. Clearly, this is something SNCF hopes to avoid.
Keolis is perhaps best known for its strong presence in the urban transport sector - it is the largest operator of driverless metros and peoplemovers - but it continues to build its position in the regional and commuter rail markets. Indeed the company is widely expected to begin its first high speed operation by September with a 225 km/h Southeastern Highspeed 'preview' service between Ashford and London on High Speed 1. Keolis has a 35% stake alongside the Go-Ahead Group in Govia, which operates the Southeastern franchise, and a three-strong team of high speed specialists has been seconded from SNCF to help prepare for the launch.
But Jeantet accepted that Keolis would not be extending its reach by operating TGVs, for example - 'of course SNCF has its own partnerships for the high speed sector'. Instead, expansion beyond Europe is a priority, with the North American commuter rail market and Australian opportunities currently attracting Jeantet's attention. Keolis and local partner Downer EDI Rail have been shortlisted to operate both the Melbourne tram and suburban rail networks, with a decision expected before the end of the year, and Keolis has expressed an interest in the Gold Coast light rail project in Queensland.
While Jeantet acknowledged that 'it is obvious that all the rail markets will open, it is just a question of pace', he would not be drawn on whether and how Keolis might bid for operating contracts in France as and when they are put out to tender.
A full interview with Patrick Jeantet will appear in the September 2009 issue of Metro Report International.