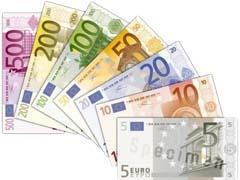 GERMANY: An extraordinary row about the sensitive subject of personal information is occupying senior managers at Deutsche Bahn. The affair is serious enough for politicians to demand the head of DB's pugnacious Chairman Hartmut Mehdorn, who not for the first time is defending his patch with characteristic vigour.
The story began in January when the magazine Stern published an article about DB's alleged contravention of data protection rules, comparing the railway's practices with events at supermarket chain Lidl and Deutsche Telekom. DB reacted swiftly, saying on January 21 that the comparison was 'utter nonsense'.
But the damage had been done, and on January 28 DB's Chief Compliance Officer Wolfgang Schaupensteiner was hauled before the ?Bundestag's Transport Committee to explain what was going on. It turns out that in its eagerness to root out corruption DB had been comparing personal data about its employees with that of its suppliers, a practice which DB terms 'screening'. This is apparently legal, and DB says it was recommended by its auditors. For some time DB continued to huff and puff about the importance of preventing corruption, intimating that it had been setting an example for others to follow.
Then the scale of the data comparison was revealed, and it was this that really shocked DB's political masters. The railway had set up a Compliance function in 2000, and by 2007 a total of 543 cases of corruption had been opened, of which 148 had led to legal proceedings, with around €30m of what were presumably illegal bribes returned to the business. To achieve this, however, DB had in 2002-03 looked at the personal data of around 1 000 employees, which seemed bad enough. Then it emerged that in 2005 more than 170 000 of its staff had undergone similar scrutiny without their knowledge — for comparison, DB lists its 2006 workforce as 229 000.
Not surprisingly, a furore erupted, and on January 30 DB invoked the services of the State Prosecutor to help clear up the matter. On February 2 DB admitted that 'a possible infraction' of data protection rules had occurred in 2000 as part of a marketing project involving the DB Show Train, a set of coaches designed to house exhibitions and other promotional events. On February 5 DB promised to prepare an interim report on its transgressions, and a 37-page document was duly presented to the government and the Bundestag's Transport Committee on February 10, with the promise of a more detailed report by the end of March. In the meantime, DB acknowledged that it had indeed broken the rules and had neglected to inform trade union representatives of its activities.
On February 11 DB's Head of Audit Josef Bähr was due to appear before the Transport Committee, but failed to do so as he was granted leave of absence shortly beforehand. Another hearing, this time with Schaupensteiner and Dr Otto Wiesheu, Board Member for Economics & Political Affairs, has been scheduled for early March. In the meantime, Transport Minister Wolfgang Tiefensee is reportedly 'not happy' with DB's interim report, intimating that it raises more questions than answers.
Meeting in an extraordinary session on the evening of February 18, the DB Supervisory Board agreed to set up an independent commission to look into the whole issue, headed by lawyers Gerhart Baum and Herta Däubler-Gmelin assisted by KPMG. They will be independent from the DB management board, and report back directly to the Supervisory Board, which has set up its own Compliance committee under Chairman Dr Werner Müller and the head of the Transnet union Alexander Kirchner. The commission's initial report is expected at the next Supervisory Board meeting on March 27.