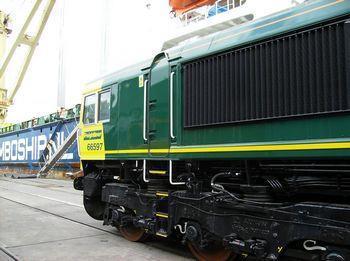 UK: Freightliner Group announced on June 13 that it had been bought for an undisclosed sum by Arcapita, a Bahrain-based investment bank specialising in corporate, real estate and asset-based investments and venture capital.
Subject to clearance from the European Commission, Arcapita will acquire Freightliner from 3i and Electra Private Equity, who invested in the former British Rail company when it was privatised in 1996, and from the Group's management and staff.
Freightliner Group is the parent company of Freightliner Ltd, the former BR container business, as well as post-privatisation companies created to grow the business. Freightliner Heavy Haul handles bulk freight, Freightliner Maintenance undertakes traction and rolling stock works, and Freightliner PL hauls freight in Poland and Germany.
Freightliner said in its statement that the change of ownership will ensure the company 'can continue to invest in and develop its intermodal and heavy haul businesses, and enhance its international activities.' There will be 'little change' to management and staff.