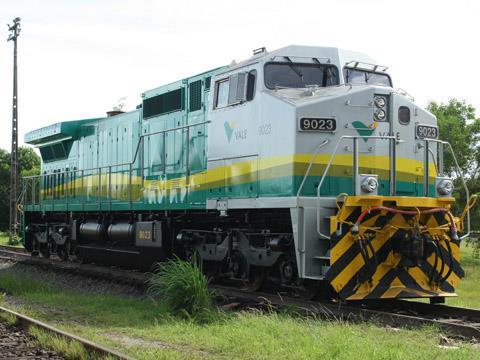 BRAZIL: Mining group Vale has announced plans to become self-sufficient in the production of B20 biodiesel for its locomotives, which since 2007 have run on a B20 mix of 20% palm oil and 80% ordinary diesel.
On June 24 Vale announced details of a consortium with Biopalma da Amazônia, which aims to produce 500 000 tonnes of palm oil per year from 60 000 ha of palm plantations. Vale has a 41% stake in the consortium, and will use its share of the palm oil to feed a wholly-owned biodiesel plant with an annual output capacity of 160 000 tonnes. Vale's total investment in the consortium and plant will be US$305m.
The biodiesel will be used to power mining equipment and the 216 locomotives on the Carajás Railway by 2014, ahead of the implementation of regulations requiring the use of B20 in 2020. In 2008 Vale consumed 940 million litres of diesel across its Brazilian operations, and 19 million litres of B100 biodiesel.
Locomotives on Vale's Vitória a Minas Railway are being run on a mixture of diesel and 50% to 70% natural gas. Vale estimates that running the EFVM and Carajás railways on natural gas could cut CO2-equivalent emissions by 73 000 tonnes/year.