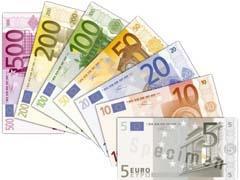 Australia: ARTC has appointed Parsons Brinckerhoff, Connell Wagner and Halcrow to undertake a A$15m feasibility study into an inland Melbourne – Brisbane route. PricewaterhouseCoopers, ACIL Tasman and SAHA will provide financial input.
Egypt: ENR has selected Kernex Microsystems India to undertake a US$16m modernisation of 136 level crossings.
Hungary: Eurogate Intermodal has acquired a 51% stake in Floyd Zrt from András Bogdán, who now holds 26%. ICE Transport owns the other 23% of Floyd, which operates intermodal trains from northern Germany to Budapest.
India: Bids have been called for 20-year contracts to establish jatropha oil biodiesel plants adjacent to IR locomotive depots.
Scomi Engineering and Larsen & Toubro have been chosen to build the 20 km elevated Mumbai monorail on a turnkey basis. Work is due to start by January, with the first 10 km from Jacob Circle to Wadala to be operational in 30 months.
USA: On October 1 Genesee & Wyoming announced its acquisition of the 350 km Georgia Southwestern Railroad for $16·5m in cash and the assumption of $5·4m of debt.
MHI and a Parsons-Odebrecht joint venture have been awarded a $259m contract to build a 2 km peoplemover between Miami's International Airport and Intermodal Center.