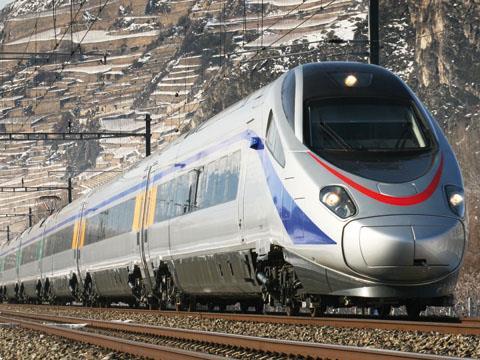 EUROPE: Swiss Federal Railways and Trenitalia are to disband their jointly -owned Cisalpino AG subsidiary and take direct responsibility for cross-border inter-city services with effect from the December 13 timetable change.
Announcing the move on September 25, SBB said the 40 staff and the rolling stock will be allocated to the two national railways. Trenitalia will get five ETR-470 trainsets and SBB four, and they will only be used on the Gotthard route where the new ETR-610 sets are not fully approved for use. The 14 ETR-610 trainsets will be divided equally, and used on the Simplon and Lötschberg routes. Operating responsibility will change at the border.
Cisalpino AG expressed disappointment at the announcement, but assured passengers than services would be transferred smoothly.
Overnight trains between Switzerland and Italy will also be withdrawn in December.