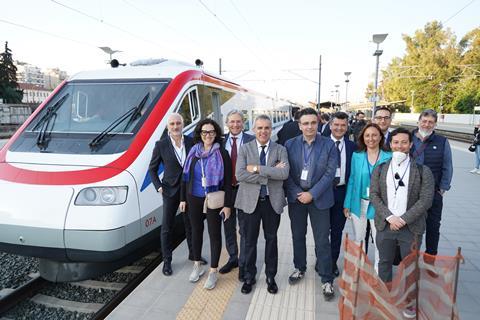 GREECE: ETR470 tilting trainsets which were formerly used on Cisalpino services from Italy to Switzerland entered passenger service in Greece on May 15, operating two trains a day in each direction between Thessaloniki and Athens.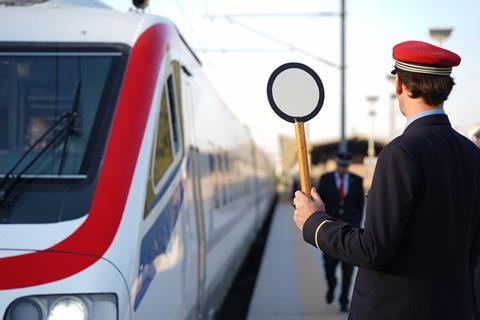 The journey time on the 502 km route is just under 4 h including a single stop at Larissa, compared to a fastest timing for the locomotive hauled services of 4 h 13 min with nine intermediate stops. ETCS is expected to be available on the full route from 2023, enabling the journey time to be cut to 3 h 15 min or 3 h 30 min, depending on the number of stops.
The nine-car 200 km/h tilting ETR470 trainsets were manufactured by Fiat Ferroviaria in 1993-97. Following the break-up of the Cisalpino joint venture in 2009, five sets passed to Trenitalia and four to Swiss Federal Railways.
The decision to deploy them in Greece was announced in March 2019, following FS Group's acquisition of Trainose and trials with a similar ETR485 trainset.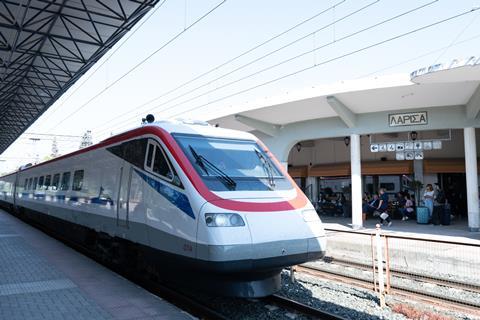 Five of the trainsets were sent to Greece in 2021-22, and four are now authorised for operation.
The trainsets have been refurbished at Alstom's Savigliano works, with the former 3 kV DC and 15 kV 16·7 Hz traction package modified for 25 kV 50 Hz operation and ETCS onboard equipment installed.
Alstom will maintain the trains in Thessaloniki under a contract package worth €40m, including a significant modernisation of the depot.