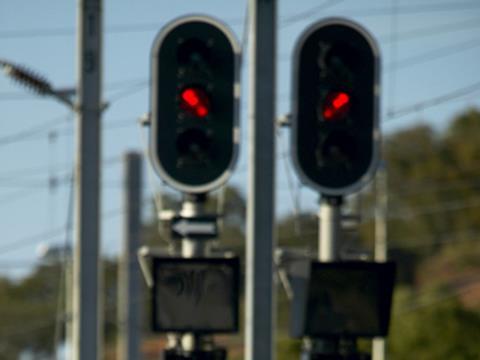 SWITZERLAND: Transtec Gotthard has awarded Funkwerk Information Technologies a seven-year contract worth in excess of SFr8m covering automatic location detection and train control equipment for construction trains in and around the Gotthard base tunnel.
The equipment is based on Funkwerk's AlisterCargo electronic interlocking, which is already in use in a number of large marshalling yards in Europe. The equipment will be managed from two control centres at Rynächt and Biasca, which will supervise movements within the 57 km twin-bore tunnel and at two railheads to the north and south.
The Biasca railhead at the south portal of the tunnel will be open by mid-2010, with temporary track and access lines laid progressively throughout the year as preparations for fit-out proceed. The train control equipment will be removed with the railheads once building work is complete and the tunnel nears its opening, planned for late 2017.
Trains in the construction yards will move 'on sight' at a maximum speed of 40 km/h, whilst the approach lines and tunnel sections will be controlled by lineside signals supervising absolute block sections.