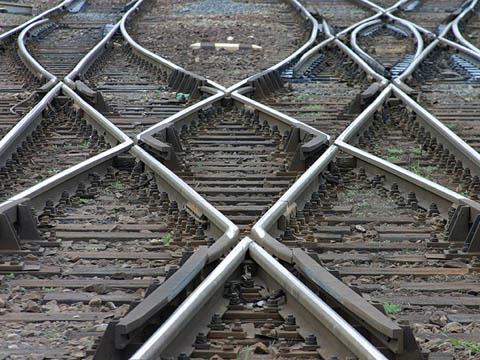 EUROPE: With the four-year Innotrack research project now approaching completion, the project partners now estimate that the life-cycle cost of track could be cut by 25% in the coming years. 'That's a lot of savings when you consider the extent of the rail network', said UIC Director General Jean-Pierre Loubinoux, during a webinar on April 28.
Backed by the European Commission, the Inno­track project was jointly co-ordinated by UIC and Unife, who are keen to emphasise the integration of knowledge from operators and suppliers. Eight major track cost drivers were studied, combining results from across Europe to give a wider perspective of the issues than had previously been attempted (RG 1.10 p48).
The research has brought a major step forward in the understanding of track stiffness, and demonstrated how a significant reduction in the dynamic loading at turnouts could be obtained. Revised geometry and new crossing designs are to be tested.
Rails are 'high-tech products in their own right', pointed out Dr Martin Platzer of Voestalpine. He said Innotrack had combined laboratory and real-world data to develop a guide to optimal use of rail steel grades which could cut 35% from life-cycle costs for a given curve radius and traffic density. For example, heat-treated high-strength steel is recommended for radii up to 5000 m. Optimisation of the grinding regime was also considered, and tests showed that rail life could be increased from 12 to 34 years and the grinding cycle cut from annually to every three years, generating a 35% saving if the cost of disruption is included.
Innotrack has also been looking at innovative track structures, including a further development of Balfour Beatty's Embedded Rail System, which DB is planning to install later this year.
Many of Innotrack's findings have already been published in a series of project reports, and the next step will be the development of technical recommendations.