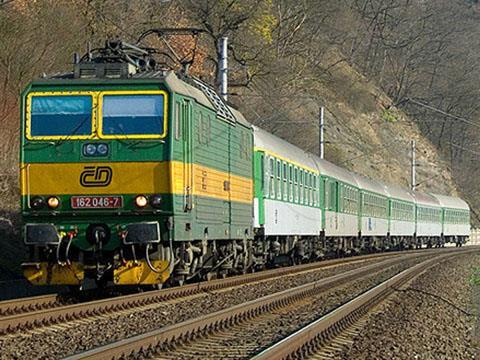 CZECH REPUBLIC: A key agreement paving the way for regional services to be operated under long-term contracts has been signed by the government and 14 regional authorities. The intention is that the contract system will be opened to competition, however practical constraints are likely to mean that CD will be the sole contractor at first.
The 10-year contracts will specify an inflation-linked annual subsidy, providing operators with the certainty needed to undertake fleet modernisation and avoid service cuts. Transport Minister Gustav Slamecka confirmed the financial package on August 31, with the regions to provide KC53bn over the next decade, and the central budget contributing KC27bn.
Regional services lose some KC3·2bn each year. This had been cross-subsidised from freight revenue until CD Cargo was separated out in December 2007. CD has committed to save around KC550m each year through its 'Vize 2012' restructuring.
A similar agreement for 10-year contracts covering longer-distance inter-regional services was expected to be signed last month, allocating KC3·9bn a year through the Ministry of Transport. This will allow for up to 75% of long-distance services to be put out to tender during the 10-year period, with up to 15% of the network tendered each year.
The agreements exclude IC and EC trains and the flagship Pendolino service, which is not subsidised.