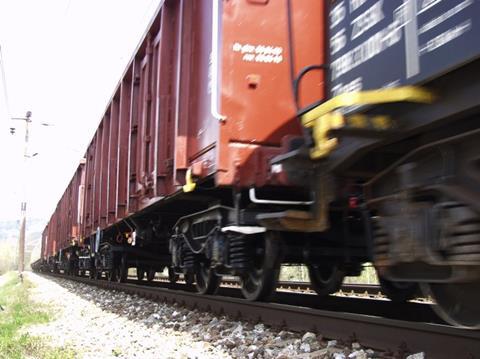 EUROPE: Czech Minister of Transport Aleš Rebícek and his Slovak counterpart ?ubomír Vážny reached an agreement to plan the merger of national freight operators CD Cargo and ZSSK Cargo on June 23.
The ministers agreed to draw up detailed plans and a timetable for the merger, setting out the steps needed and looking at future developments.
The Czech Ministry of Transport said the aim is to strengthen the rail operators in the face of ongoing European consolidation; the merger would create the third largest rail freight operator in Europe, after DB and Poland's PKP.
ZSSK Cargo was created in 2005, and CD's freight division was spun off as CD Cargo in 2007.
Freight traffic
Year
CD Cargo
ZSSK Cargo
million tonnes
million tonne-km
million tonnes
million tonne-km
2006
89
16 396

50
9 703
2007
91
16 961

49
9 331