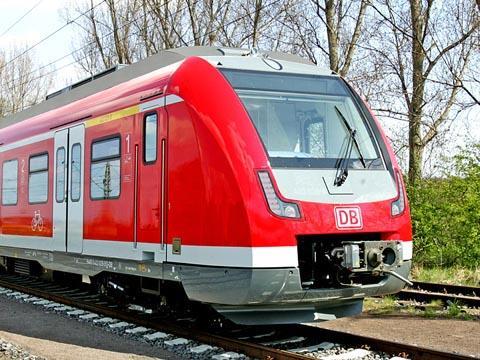 GERMANY: DB Regio has placed a €452m order for 83 four-car ET 430 electric multiple-units, to be delivered between February and December 2012 for use on Stuttgart suburban services.
The order announced on May 5 follows the signing of a contract on April 3 for DB Regio to operate the six-line S-Bahn network around Stuttgart for 15 years from July 1 2013.
The EMUs will be built by Bombardier and Alstom, with the latter's share of the work valued at €112m. DB Regio also has an option for up to 83 additional units.
The ET 430 train design was developed in close cooperation with S-Bahn Stuttgart. Bombardier said the 140 km/h vehicles will be up to 40% more energy efficient than the ET 420 trains currently in use, with regenerative braking and the use of heat from transformers and power converters to warm the vehicles. There will be three doorways per car side, wide gangways and space for up to 494 passengers. CCTV will be fitted, and onboard screens will provide real-time information.