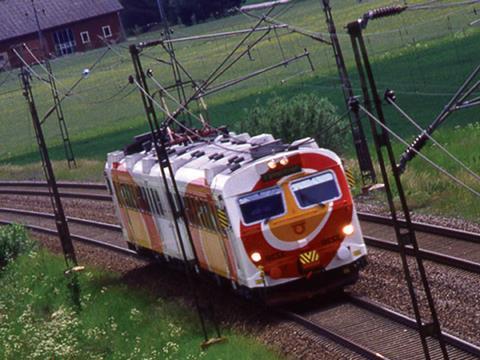 SWEDEN: Östgötland transport authority ÖstgötaTrafiken has selected DB Regio Sverige to operate local services for 10 years from December 12 2010, with an option for a four-year extension.
Five new Coradia Lirex X61 EMUs are due to enter service with the 2010 timetable change, permitting the operation of a 20 min interval frequency between Norrköping and Mjölby. Through trains will run beyond Mjölby to Jönköping at approximately hourly intervals. DB Regio will also take over responsibility for maintaining the trains at a new depot in Linköping.
Services will increase from an initial 3·3 million train-km a year to 3·8 million during the contract period. ÖstgötaTrafiken CEO Paul Håkansson said the routes were some of the most punctual in the country, and thus expectations were high.
DB Regio said it is the company's first successful rail tender outside Germany, although it has been active in the UK since acquiring Chiltern Railways' parent company Laing Rail in 2008. It also has a bus contract in Denmark. 'We are very proud that our bid has been selected in a highly competitive environment', said DB Passenger Transport Director Ulrich Homburg 'Our role as a leading European transport company is reinforced.'