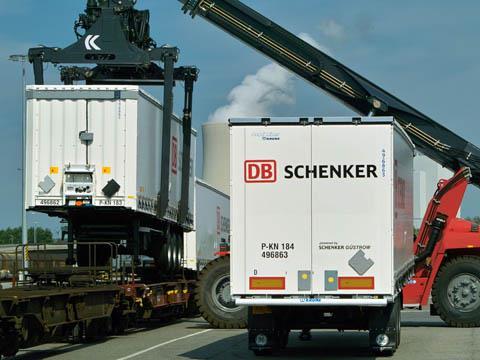 UK: DB Schenker Rail (UK) Ltd announced a review of options for Piggyback rail freight services in Britain in June 8, following independent enquiries from a number of freight customers seeing to cut distribution costs.
The freight operator said ongoing work to increase clearances is opening up more rail routes which could be suitable for Piggyback operations, where lorry trailers are loaded onto suitable wagons to provide quick modal integration. Services could be offered later this year if the review finds a viable commercial case.
'The review of Piggyback rail freight services will test the logistics market to establish demand and, subject to the results, the type of Piggyback offering DB Schenker will introduce to the market', said Stuart Boner, Managing Director of the Network segment of DB Schenker Rail (UK) Ltd. 'We are working hard to develop innovative solutions for customers to secure road-to-rail conversion during the economic downturn to reduce costs and carbon emissions.'
Interested parties are invited to contract DB Schenker for further discussions of the concept.