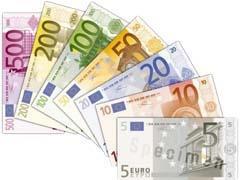 TUNISIA: China South signed a US$100m contract to supply 20 two-car diesel multiple-units to state railway SNCFT on March 30. The order comprises 12 standard gauge DMUs with a top speed of 160 km/h, and eight 130 km/h metre gauge units.
CSR Nanjing Puzhen Rolling Stock Co is hoping the order will lead to further international orders for Chinese-built diesel and electric multiple-units, as the Pacemaker trains will be built to UIC standards and the manufacturer says they could be used in Europe with little modification.
Scheduled to enter service in 2011, the units for Tunisia will have two 588 kW MAN V12 diesel engines. The Voith T212 hydraulic transmission, digital traction control and transmission braking is designed to minimise friction brake wear and will permit the retrofitting of an energy storage device 'when this technology is fully mature'. Each DMU will have space for 144 seated and 156 standing passengers, in two classes.
'This success in such a strongly contested public tender, where CSR went head to head with CAF of Spain, Stadler of Switzerland and CFD of France as well as another Chinese manufacturer, shows that the world is beginning to wake up to the capabilities of the Chinese rolling stock industry', said David Shipley, Managing Director of CSRE Ltd, CSR Nanjing Puzhen's European representative. 'This can only be good for the railway industry as a whole, which needs to become more cost competitive in these times of financial hardship.'