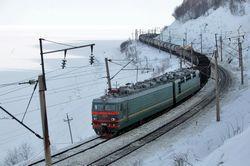 RUSSIA: Private freight operator Globaltrans Investment announced on April 4 that it is planning to launch an initial public offering and listing on the London Stock Exchange. The offering represents around 30% of its outstanding shares and will take place by the end of the first half of this year.
Operating through subsidiaries New Forwarding Co and Sevtechnotrans, Globaltrans is the second largest rail freight operator in Russia after RZD. It provides rail transport, logistics and ancillary services for metals, mining and industrial customers in Russia and Ukraine, focusing on high-margin traffic including ferrous metals, scrap and oil products.
Operating profit for the year to December 31 2007 was US$127·6m, up from US$76·8m in 2006. Assets at December 31 2007 totalled US$778m. Around 82% of the wagon fleet is owned or leased through finance leases, with the remainder under operating leases.
Globaltrans will use the proceeds of the IPO to fund its capital expenditure programme, including the purchase and leasing of additional rolling stock. Up to US$50m will be used to repay debt and for corporate purposes. Deutsche Bank has been appointed as global co-ordinator and joint book-runner with Morgan Stanley.
'Demand for rail freight services in Russia is increasing strongly, as a result of firmly-established economic growth and liberalisation of the sector', said Globaltrans CEO Sergey Maltsev. 'I am confident that the planned offering will give us greater access to capital and enhance our opportunities for growth and value-creation in this very exciting time for the industry.'