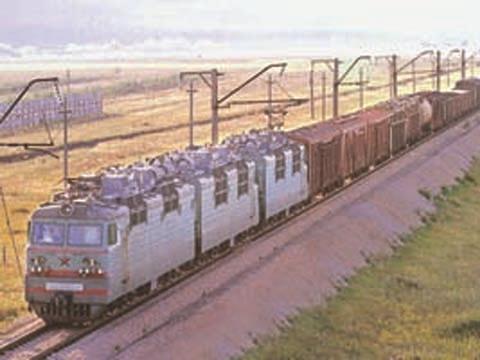 KAZAKHSTAN: GE Transportation has signed a memorandum of understanding with JSC Locomotiv and Kurastyru Zaut for the development of a 1 520 mm gauge diesel-electric shunting locomotive suitable for use in Kazakhstan and across the 1 520 mm gauge region.
The design will incorporate GE Transportation's AC traction technology, which the manufacturer says will offer lower life-cycle costs and higher availability than older DC technology.
The agreement announced on April 11 covers an initial 150 locomotives, of which the first five are to be manufactured at GE Transportation's Erie plant in the USA by 2012. After validation of the design, the remainder will be assembled from US-supplied kits at the Astana locomotive plant which was opened by President Nursultan Nazarbayev last July and rolled out its first locally-built Evolution Series locomotive in December.
'I am extremely pleased to mark another milestone in GE's and Kazakhstan's long and fruitful history of working together,' said Lorenzo Simonelli, President & CEO of GE Transportation. 'The current collaboration to design and deliver shunter locomotives specifically designed for the Republic of Kazakhstan and the 1 520 mm region is a great example of how globalization has opened up growth opportunities for GE Transportation.'
In 1995 GE Transportation began a programme to supply more than 400 kits to extend the life of locomotives operated by national railway KTZ by up to 20 years, and in 2009 it signed a 15-year servicing contract worth US$500m. In 2006 it won a US$650m order to supply KTZ with 310 Evolution Series locomotives, 300 of which are being assembled in Astana.